Skip to Content
Adult & Pediatric Medicine in Clarkston & Oxford, MI
Optimize The Health of Your Entire Family
When you're feeling under the weather, suffering from chronic health issues, or looking to stay healthy in these uncertain times, you need medical professionals with the right skills and experience to provide comprehensive care for your entire family. At Clarkston Medical Group in Clarkston, MI, our providers offer exceptional medical services for patients of all ages. Our primary care providers emphasize preventative care and keeping patients healthy year-round but also excel at the diagnosis, treatment, and management of both acute and chronic illnesses. From pediatric medicine to geriatric care, our skilled providers know to meet the healthcare needs of your whole household. They take the time to get to know you, your health issues, and your concerns and answer questions while providing the guidance and resources you need to make informed decisions about your health and treatments. Contact Clarkston Medical Group for more information concerning our services or to schedule your personalized appointment.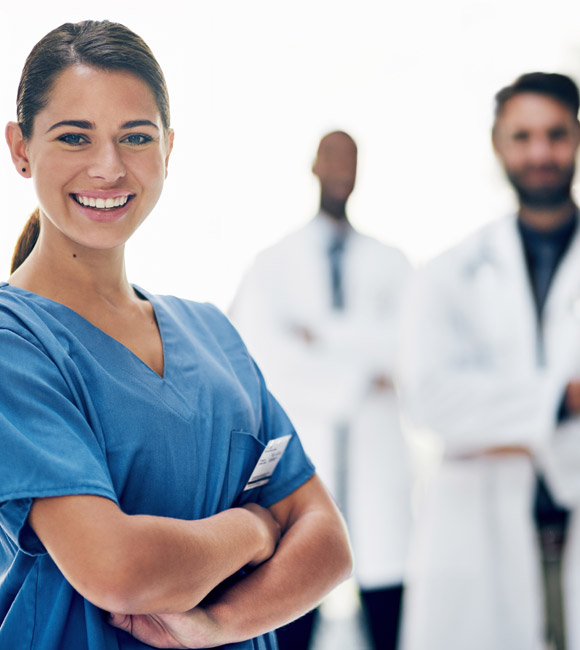 A Full Array of Internal Medicine Services for Adults
As patients age into adulthood, they can often experience a broader range of medical conditions, varying from easily treated to chronic and severe. Our primary care providers, who specialize in internal medicine and offer the most advanced, comprehensive treatments for adult patients. Our practice treats the body as a whole, analyzing its intricate, interconnected systems to obtain the most accurate diagnoses possible. Using this data, we can provide the most appropriate treatment and management regimens for a wide array of health issues, including:
Chronic Diseases
Diagnostic Testing
Immunizations
Minor Office Surgeries
Pre-and Post-Surgical Evaluations
Preventive Health Management
Injury Care
GERD
HIV
Hypertension
Obesity
Seizures
And more
A Partnership between Patients & Providers
Clarkston Medical Group centers our adult patient care on you. We consider your treatments a top priority in every case and dedicate an RN Care Manager to ensure the highest levels of service. Through these efforts, our staff can coordinate every aspect of your healthcare, fill in any existing gaps, and give you the resources you need (community, social determinants-private duty caregivers, meals on wheels, etc.) to stay healthy year-round. Our practice strives to support you and ensure your quality of life goals are met, regardless of age. Working together with you, our providers and staff also focus on preventing any chronic conditions to optimize your health and lower costs through education and goal setting. Contact us today to get the full scope of our internal medicine assistance.
Optimized Pediatric Care
Clarkston Medical Group takes special care to provide the very highest levels of pediatric treatments to our younger patients. From first-year wellness and thrive checks for infants to treatments for chronic conditions in teens, our staff is completely capable and ready to make your young ones feel their best once more. Providers at Clarkston Medical Group utilize the most advanced technology and pediatric methods to put children at ease while offering optimized care that makes them comfortable. As pediatric experts, we evaluate, diagnose, and treat a full range of pediatric issues and even refer patients to specialists if the need arises. You can always count on Clarkston Medical Group for:
Same-Day Care For Existing Patients
Allergies & Asthma Treatments
Immunizations
Chronic Illness Care
School Programs
Newborn Care (Including Premature Infants)
Sports Physicals & Injury Care
Well-Child Visits
And more
Special Needs Pediatric Care
During a child's developmental years, specialized conditions can present themselves in various ways. In addition to our stellar levels of standardized care, our practice has the training and experience necessary to recognize and treat these conditions wherever and whenever they present themselves. Clarkston Medical Group stays committed to continuous education for our providers and staff and has the resources to offer assistance where other primary care providers cannot. This specialized level of care extends to:
Adolescent/Adult Transitions
Integrated Behavioral Health Programs
Mental Impairment
Psychiatric Impairment
ADHD
Behavior Disorders
Eating Disorders
And more
Contact Clarkston Medical Group for All Your Health Needs
Clarkston Medical Group understands that your family's health is paramount to your happiness and peace of mind. That is why we're dedicated to serving as your partner in healthcare and treatment at every stage of life. We offer a patient-centered medical home for adult and pediatric medicine where children and adults can obtain the expert diagnoses and treatment they need and experience a real difference in their lives. We invite you to experience everything Clarkston Medical Group can do for you and your loved ones through our level of professional medical care. Contact us today to schedule your next appointment.