Skip to Content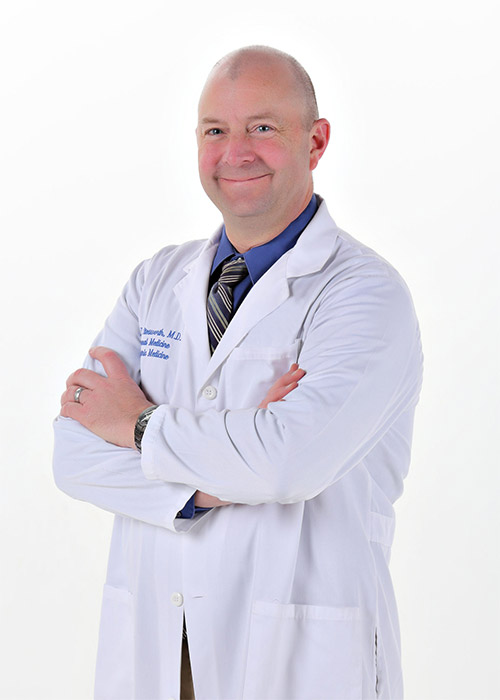 Meet Dr. Brian Titesworth, MD
Dr. Titesworth was born and raised in the Clarkston area. He graduated from Liberty University in Virginia then attended Oakland University studying Medical Technology. After working as a Blood Bank Technologist for a few years, he attended Wayne State University School of Medicine. He then completed his residency in Internal Medicine and Pediatrics along with Dr. Moscovic and Dr. Abraham at William Beaumont Hospital in Royal Oak. He practiced at Henry Ford Medical Center in Southfield for 13 years before joining the CMG team in 2017. He enjoys caring for patients of all ages and has particular interest in treating patients with Diabetes, Asthma, Allergies, and COPD.
Among his many interests, he enjoys running and participates as a member of the Woodside Running Group whose goal is raising money for an orphanage in Thailand. The orphanage is committed to ending human trafficking and caring for those affected by it. He also hopes to participate in a medical mission trip to Thailand in the future.
Due to staffing concerns, our weekday lab hours have changed to 9:00 AM – 4:00 PM, until further notice. Saturday hours will remain the same, 8:00 am-Noon. We apologize for any inconvenience this may cause.