Skip to Content
Job Opportunities at CMG
Receptionist – Greets and receives patients and visitors and providers assistance in scheduling appointments, patient registration, insurance verification and the collection of any co-payments.
Primary Care Medical Assistant – Perform administrative and certain clinical duties under the direction of the clinical manager.
Primary Care Nurse Manager – This position oversees day-to-day management through
If interested, please email your resume to kari.esselink@cmgdoctor.com or fill out the form below.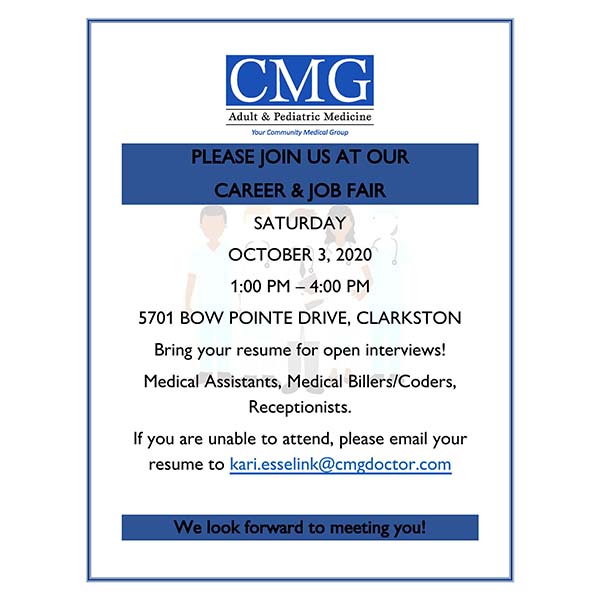 Career & Job Fair
Bring your resume for open interviews! Medical Assistants, Medical Billers/Coders, Receptionists.