Skip to Content
Proactive Care Management in Clarkston, MI
Proactive Medical Care Management in Clarkston, MI
Expertly Managing Your Medical Care
As dedicated medical care providers in Clarkston, MI, we can assist with your overall healthcare concerns between your regular healthcare provider visits. Clarkston Medical Group considers your health and quality of life a high-value concern. We offer care management to provide consistent attention and support. Care management is a patient-centric partnership between patients and health care providers. Your quality of life is an essential element in receiving care at Clarkston Medical Group. Our office can help ensure you enjoy your daily activities as much as possible. Contact us to schedule your next appointment.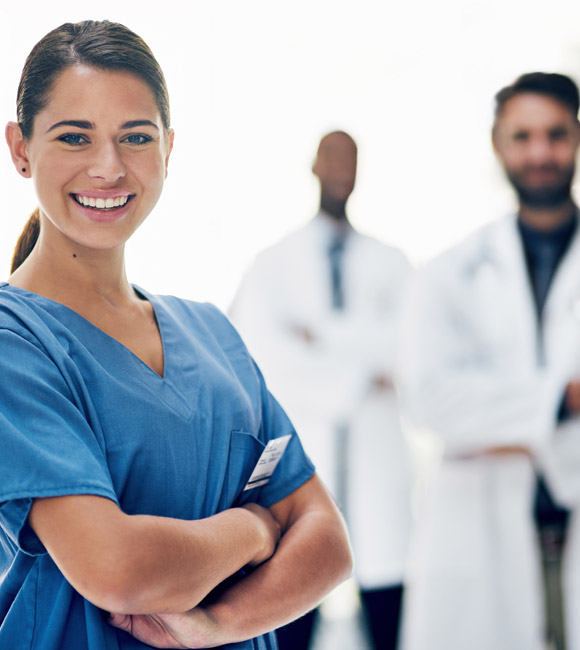 What Is Care Management?
Care management is a team lead initiative to improve your care level. Clarkston Medical Group pairs you with your own Registered Nurse Care Manager to help educate patients on their chronic conditions and coordinate any care that is needed. Contact Clarkston Medical Group for more information on our care management process.
What Services Does The Care Management Team Help To Coordinate?
Your care management regimen depends on your unique medical needs. Our teams consult with you and your caregiver for almost every decision and tailor our work with your desires in mind. Once we have conducted our interviews and gathered the information we need, we will connect you with the best services and specialists. Our practice offers various services as part of our expert care management planning, including:
Family Counseling
Social & Financial Planning and Problem Solving
Community Information and Referral Resources
Hospice Care
Home Care Services (Nursing, Physical, Speech & Occupational Therapy)
Care Facility Placement
Post-Discharge Infusions (IVs & Feeding Tubes)
Medical Equipment Procurement (Wheelchairs, Oxygen, Medical Supplies)
And more
Our Wide Array of Care Management Services
The care management process is unique for every patient. Clarkston Medical Group examines each patient's lifestyle, medical needs, and available resources then customizes our planning to provide a superior service level. As part of our modicum of care, we undertake multiple essential steps to cover all your needs and provide professional medical guidance and services from start to finish. These care management steps include:
Care Planning Process: Once your assessment is complete, your Clarkston Medical Group caregivers develop a comprehensive plan for you, which can include goal setting, barrier identification, interventions, and labeling measurable outcomes. No matter what the field of care – medical, behavioral or psychosocial – our personnel have the right training and experience to align your goals with clinical guidelines and standards for the best outcomes. When necessary, we augment your plan with multidisciplinary specialists such as pharmacists, social workers, behavioral health specialists, and dietitians.
Coordination of Services: When coordinating your medical services, we deliberately organize your activities and share all information with relevant caregivers and personnel. This helps you achieve higher safety and success levels for the duration of your stay and reduces overall fragmentation in your care programs. We give you and your loved ones a single point of contact, a nurse care coordinator, who then reaches out to all necessary medical and specialized personnel on your behalf to coordinate all your care.
Discharge Planning: Your discharge planning includes 48 hours of outreach after release. Our practice strives to reduce readmission and conduct a smooth, successful transition back to daily life. We accomplish this by discussing and encouraging adherence to treatment planning, scheduling follow-up appointments, emphasizing the importance of medication adherence, assessing social health and behavioral needs, and establishing a connection with service providers.
In addition to our robust care management procedure, Clarkston Medical Group takes additional steps, as needed, to coordinate the proper healing medical services for all our patients. These additional steps can include:
Full Case Management
Disease Management
Supplemental Coordination with Physicians
Diabetes Management
And more
Benefits of Our Care Management Services
Patients in eastern Michigan understand that working with Clarkston Medical Group gives them the attentive, complete care management they need to stay healthy. However, beyond improved health and lower medical costs, our care management program offers additional benefits to all our patients, including:
Proactive Holistic Approach:- We can spend not just more time but more quality time with our patients and connect them with the ideal caregivers and service providers in a faster, more efficient manner.  
Contact us for Complete Medical Care Management
Clarkston Medical Group works every day to build a patient-centered practice our extended medical family can call home. Won't you join us in that effort? The primary care providers, nurses, and medical staff are committed to your care and offer you the unrivaled care management services that do more. Contact us today for more information or to schedule your next appointment for complete care management.